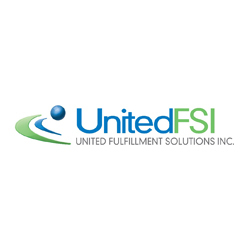 Human Resources Generalist
Sorry, this job has expired.
Saint Louis, MO
United Fulfillment Solutions Inc. is seeking a Human Resources Generalist!

Come join our team and take your career to the next level. This is the perfect opportunity to further develop your skills and grow your experience all while being mentored under our Director of Human Resources and Operations.

United Fulfillment Solutions, Inc., Located in South County is a full-service product fulfillment company seeking a highly motivated, career-oriented individual for the position of Human Resource Generalist. The candidate must be able to handle a variety of tasks simultaneously in a high-tech Human Resource department in an expeditious, calm, organized and decisive manner. The individual should also be an independent worker able to problem solve quickly with a limited amount of supervision.

This position reports to the Director of Human Resources and Operations.

Employee Benefits:
• 20 Paid PTO days
• 100% paid $10,000 life insurance policy while employed with the company (not portable)
• 50% paid Employee health (following 90 days)
• Access to Dental coverage (following 90 days)
• 100% paid Accident Insurance for Employees
• Short-term disability
• Option to participate in the employee 401k
• Paid Holidays/Floating Holidays (occurring during scheduled business hours)
• Paid weekly
• Flexibility (flex hours are encouraged)
• Company-paid Group Voluntary Accident policy
• Uniforms
• Promotions from within
• Opportunities for numerous training programs
• Company assistance with issues: like FMLA, child support and garnishments
• Assistance with school work programs
• Opportunities for college internships
• Option to participate in several supplemental benefit programs


· Current Student and/or BA/BS
· Combination of experience and/or school
· Strong communication skills
· Works well with direction from various sources.
· Complete understanding of administrative job aspects
· Ability to handle confidential material in a discreet manner
· Strong initiative, collaboration, and flexibility
· Microsoft Office (Excel, Word, PowerPoint)
• Conducts benefits enrollment for new employees.
• Verifies I-9 documentation and maintains books current.
• Submits the online investigation requests and assists with new employee background checks.
• Collect and analyze HR data related to compensation, benefits, training, recruitment, etc. to determine improvements and report to management.
• Assists with processing of terminations.
• Assists with the preparation of the performance review forms.
• Assists with various research projects and/or special projects.
• Assists with recruitment and interview process.
• Schedules meetings and interviews as requested.
• Makes photocopies, fax documents and performs other clerical functions.
• Files papers and documents into appropriate employee files.
• Prepares new employee files.
• Reinforces corporate culture and core values.


18494