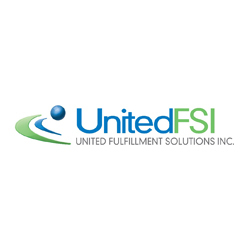 Warehouse Associates (FT/PT)
Sorry, this job has expired.
Saint Louis, MO
$1000 sign on bonus after 30 days of employment!

United Fulfillment Solutions, Inc., Located in South County, just 15 minutes away from 270/Manchester

In need of a temporary job? We can hire you to help us while we are busy. No warehouse experience required!

The candidates will have access to weekly paychecks, competitive PTO, and many other amazing benefits!

Flexible Hours -- Can accommodate most schedules. PT/FT Various Shifts.

PAY
• FT $13.00 plus benefits
• PT $12.00 when you work a weekend day
No warehouse experience necessary


BENEFITS
All Employee Benefits:
• 6 Paid holidays
• Paid weekly
• Flexibility (flex hours are encouraged)
• Company-paid Group Voluntary Accident policy
• Uniforms
• Promotions from within
• Opportunities for numerous training programs
• Company assistance with issues: like FMLA, child support and garnishments
• Assistance with school work programs
• Opportunities for college internships

Part-Time Employee Benefits:
• Weekly bonus pay for all Pickers and Packers
• 4 personal days every year

Full-Time Employee Benefits:
• 160 hours of personal days every year
• Company-paid life insurance
• Medical insurance
• Dental insurance
• Short-term disability
• 401k

ESSENTIAL DUTIES AND RESPONSIBILITIES
Duties include picking/packing, receiving, and returns.
• Must be able to work independently and identify product clearly
• Must be able to inspect and make independent decisions
• Must be able to lift, sort and organize based on sku, quantity and PO

COMPUTER SKILLS
Basic computer skills are required to perform this job. Must be able to navigate and maneuver in Windows and text environments.

EDUCATION and/or EXPERIENCE
High school diploma or current student; or 1-2 years related job experience and/or training; or equivalent combination of education and experience.

Want additional information on our benefits? Visit us online!
17102